Museum Education
Project ARTstART
---
Project ARTstART, the Claremont Museum of Arts signature arts education program, directed by Rich Deely, trains high school students, working with college mentors, to provide exhibit-based art lessons for elementary school students. By bringing high-quality, art appreciation classes and activities to the Claremont schools, we hope to inspire students, promote understanding of the arts, and highlight Claremont's rich artistic legacy.
Launched in the fall of 2011, Project ARTstART recruits high school and college students as teachers and mentors. These "ARTstARTers" are trained as docents by college mentors to offer multi-visit arts appreciation lessons to elementary students in their classrooms and in local museum settings. ARTstARTers learn how to plan presentations that employ Visual Thinking Strategies (VTS) and interact with art educators, artists, curators, and students from The Claremont Colleges.
ARTstART's roster now totals over seventy Claremont High School students and five Project Assistant interns who enable ARTstART to serve all 4-6th grade classes at Mountain View, Oakmont, Sumner/Danbury, Sycamore and Vista del Valle elementary schools with student-planned and presented arts appreciation activities and field trips. In addition, ARTstARTers serve approximately 125 students a month with our AfterARTs Series of art-making workshops for students enrolled in CUSD Aftercare. Hundreds more children are served by ARTStation at community festivals and free Family Day workshops, which are offered at the Museum on the first Sunday of every month.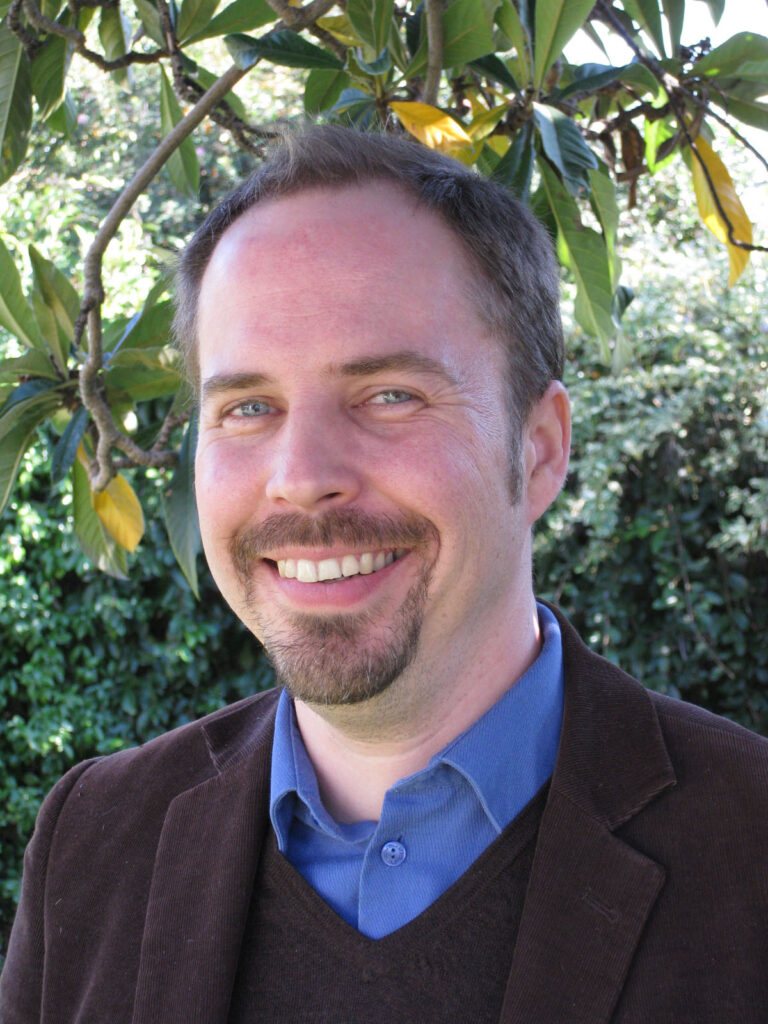 An independent museum consultant with over twenty years' work in the museum field, Rich Deely has worked as an educator in art, history, and science museums in New York, North Carolina, and California. Originally from New York City, Rich has BA degrees in both history and communications from the University of Notre Dame, and a Masters degree in Museum Education from Bank Street College of Education in Manhattan.
Project ARTstART is produced solely by the Claremont Lewis Museum of Art in partnership with the Claremont Unified School District (CUSD) and provides programming for students from nine participating schools: Chaparral, Condit, Mountain View, Oakmont, Sumner/Danbury, Sycamore, and Vista del Valle elementary schools, along with El Roble Intermediate and Claremont High School.
The program is funded by generous donations from the Los Angeles County Board of Supervisors through the Los Angeles County Department of Arts and Culture; Ruth & Joseph C. Reed Foundation for the Arts; Children's Foundation of America; Claremont Kiwanis Foundation; Scripps Fine Arts Foundation; Claremont Rotary; as well as CLMA Board members and many dedicated community donors. Partner programming provided by American Museum of Ceramic Art (AMOCA); Benton Museum of Art at Pomona College; Claremont Heritage; Kravis Leadership Institute at Claremont McKenna College; Ruth Chandler Williamson Gallery, Scripps College; The Susan Sontag Center for Creative Collaboration, Pomona College; Studio Art Department, Pomona College.
ARTstART Offers Art Activities on YouTube
Teams of high school students in CLMA's Project ARTstART have prepared a series of simple do-at-home art projects to present to elementary students in Claremont schools. These fun 5-minute videos are now available to everyone on the Claremont Museum of Art YouTube channel.
Futures in Flight https://youtu.be/Ihjtksls6k4
Layered Collage Project https://youtu.be/ysKtSQnoY6c
Saar Collage https://youtu.be/WoKCQHNO6sg
Pattern Portraits https://youtu.be/jjul1yCtPFo
Art with Music https://youtu.be/OIg9StKZQcs
Garden Collage https://youtu.be/CBscXS4esTk
Positive Character Trait Silhouettes https://youtu.be/WPBF2Q0sf6E
ARTstART Photos
2018-19 Photo Gallery | 2017-18 Photo Gallery
2016-17 Photo Gallery | 2015-16 Photo Gallery | 2014-15 Photo Gallery | 2013-14 Photo Gallery