Past Exhibition
aRtPM: a Student Graffiti Art Exhibition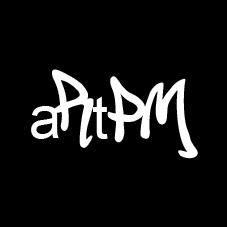 To view aRtPM: a Student Graffiti Art Exhibition participant's artworks and artist statements click here.
aRtPM: a Student Graffiti Art Exhibition showcases the art of student artists who attend the TAC (TRACKS Activity Center), a student activity center located at the El Roble Intermediate School campus in Claremont, CA. The TAC is a City-sponsored after-school program aimed at 7th and 8th grade Claremont students.
The collaboration was originally proposed by the Museum to City of Claremont director of Human Services, Mercy Santoro, as a middle-school outreach effort. The Museum's executive director, William Moreno, commented, "This kind of program fits within the Museum's long-term strategic vision – that is, to be a significant cultural resource for the entire region. We're excited about partnering with the City of Claremont and the TAC students."
The exhibition includes original graffiti art panels that will be painted early in August by a group of TAC artists addressing the theme of "Our Reality." The results of their inspiration and creativity will then be installed in the Museum's main gallery for viewing on Friday, August 7th.
"We're very proud of our students and the great job the TAC does creating an engaging, relevant after-school program for the students to enjoy. This partnership between the City and the Museum is providing the type of real life, hands-on experience that is so valuable and so often difficult to obtain. We hope this is the first of many collaborations with the Museum," said director of Human Services, Mercy Santoro.
Students will tour the Museum's most recent exhibition, James Hueter: A Retrospective; learn about the current street art trends; plan their designs; and write explanatory artist statements related to the theme "Our Reality."
"Our objective for this project was to familiarize students with the Museum; encourage ongoing interaction; provide a venue for the exhibition of artistic expression; and teach them how to work within the professional museum process," said Museum arts education director, Lori Evans Lama. "Working with Krista Dieringer, Bill Pallotto and their students from the TRACKS Activity Center (TAC) has enriched the project. We're excited about this exhibition."

aRtPM: a Student Graffiti Art Exhibition is made possible by a grant from the City of Claremont, Community Based Organization Fund; the Human Services Department and TRACKS Activity Center (TAC), City of Claremont.
aRtPM Press
Claremont Courier – Life Experiences Creatively Expressed in Street Art
Gallery