Interwoven: Art, Creativity & Community
Saturday, Sept 23, 2023, 5:30 pm EVENT SOLD OUT – ONLINE AUCTION IS OPEN THROUGH SEPT 24
Claremont Lewis Museum of Art
200 W. First Street, Claremont, CA 91711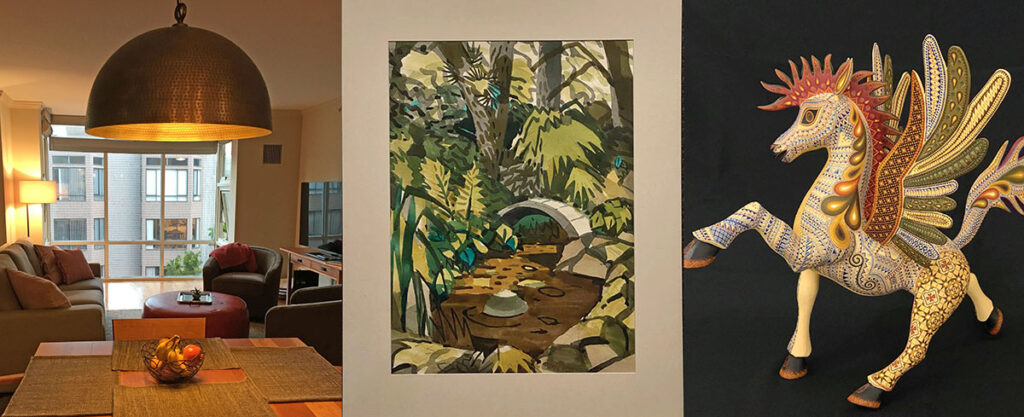 Our silent auction this year will once again be online and includes a rich diversity of art from Claremont's legacy artists and current local artists. The online auction will begin at noon on Sunday, September 17, and continue until noon on Monday, September 25. Visit our silent auction at https://2023clmoa.afrogs.org/#/index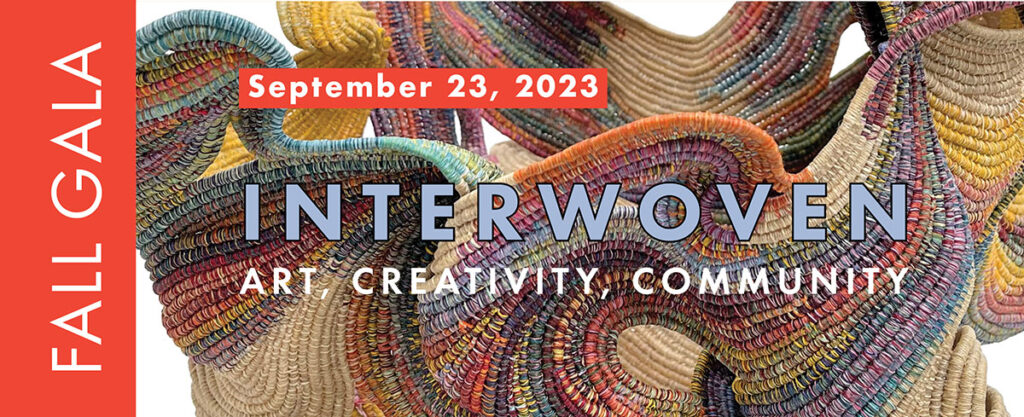 The Claremont Lewis Museum of Art Fall Gala will be held on Saturday, September 23 on the lawn of the Claremont Depot.
This year's Gala theme is inspired by the remarkable fiber work by artist Ferne Jacobs, whose sculptural forms and ancient basket-making techniques remind us how art and community are entwined. It is most fitting that this year's honoree, Ligorio A. Calaycay, Jr., MD, epitomizes that connection through his lifelong passion for education, the arts and Claremont. His family chose to name the Museum's Gallery 3 in his honor and memory as a lasting tribute.
The festivities begin at 5:30 pm with a reception on the Depot Plaza while enjoying the sounds of our resident musicians "Vintage Music". The Museum galleries will be open to view the exhibition Ferne Jacobs: A Personal World. Dinner follows seated on the lawn with a special menu created by Chef Henry of Spaggi's.
As is our tradition, we will have a spirited live auction, featuring unique works of art and experiences.
Jacobo and Maria Angeles Imperial Pegasus sculpture
George Post framed watercolor
San Francisco condo with private Palmaz Vineyards tasting
Spaggi's dinner for 8 and 4 bottles of premium wines
7-Night stay at Grand Mayan Vidanta resort in Mexico
Our evening ends with a Paddle Auction which funds our arts education program, Project ARTstART, celebrating its 13th year in the Claremont Unified School District.
---
Honoring
Ligorio A. Calaycay, Jr., MD.
The Museum's Gallery 3 will be dedicated in memory of Ligorio A. Calaycay, Jr., MD. As a plastic and reconstructive surgeon, Calaycay was an artist of the human body. He also designed his logo and the office and surgical center that he had constructed on the corner of Vinton Avenue and Orange Grove Avenue in the City of Pomona. Over the course of his 37 years in private practice, he saw more than 30,000 patients.
He was on the medical staffs of 14 hospitals in the region including Pomona Valley Hospital Medical Center and San Antonio Community Hospital. He also organized and participated in annual medical missions to the Philippines to treat individuals with congenital deformities. Because of his appreciation for education and the arts and his long residency in the City of Claremont, his family found it fitting to dedicate Gallery 3 in CLMA in his memory.
Sponsorship Opportunities
We invite you to serve as a Sponsor of this year's Gala honoring Dr. Ligorio A. Calaycay, Jr, our community of artists, and our art education program in the Claremont schools, Project ARTstART. Your support will allow us to continue our mission to collect, preserve, and celebrate Claremont's artistic legacy and expand our programs to an increasingly diverse audience of youth and adults.
Claremont Lewis Museum of Art appreciates the support of individuals and businesses as Sponsors for our 2023 Fall Gala at the following levels:
PLATINUM SPONSOR $7,500
• Name/logo on invitation mailing, in Courier event ad, and prominently featured on event signage
• Recognition in Gala program, social media, and CLMA website
• 1 Premium Business membership to CLMA, which includes free admission to the Museum for all employees
• Gala table for 9 guests
• 4 complimentary tickets for an Artful Evening
GOLD SPONSOR $5,000
• Name/logo on invitation mailing, in Courier event ad, and prominently featured on event signage
• Recognition in Gala program, social media, and CLMA website
• Gala table for 9 guests
• 2 complimentary tickets for an Artful Evening
SILVER SPONSOR $2,500
• Name/logo on invitation mailing, in Courier event ad, and prominently featured on event signage
• Recognition in Gala program, social media, and CLMA website
• Gala table for 9 guests
BRONZE SPONSOR $1,750
• Recognition in Gala program, on social media, and CLMA website
• Gala table for 9 guests
MUSEUM PARTNER $500
• Recognition in Gala program, on social media, and CLMA website
MUSEUM FRIEND $300
• Recognition in Gala program and CLMA website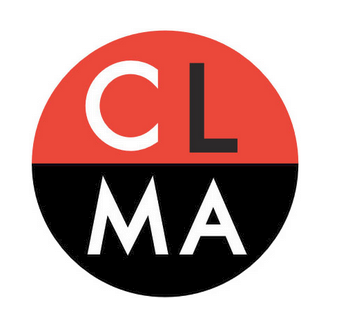 The Claremont Lewis Museum of Art would like to thank our 2023 Gala Sponsors:
Platinum
Lobello Lamb Lewis & Riley LLP
Gold
Ruth & Joseph C. Reed Foundation for the Arts
Silver
Claremont Lincoln University
Supervisor Kathryn Barger, Fifth District
Valerie Martinez, VMA Communications
Bronze
Susan Allen
Barbara Brown
Janice & Larry Hoffman
Janet Myhre
Sheri Nagel
Marilyn Ray
Rae Rottman
Perdita L. Sheirich
Museum Partner
Jim & Aurelia Brogan
Foothill Gold Line
Victoria & Jack Greening
Geoff Hamill, Real Estate Broker,
Wheeler Steffen Sotheby's International Realty
Frieder & Grace Hochheim
Medical Missions in Cagayan Province, Philippines
Mt San Antonio Gardens
Paula G. Pitzer
Carole & Nick Quackenbos
Marta Reents
Karen & Michael Rosenthal
Joe & Georgette Unis
Ahlene Welsh
Museum Friend
Toni & Tom Bostick
Susan Dowler & Jim Burke
Jennifer Stark & David Berke
Colleen Christian
Katie & Bob Gerecke
Susan Traniello Hines
Janet Vandevender & Paul Kittlaus
Lucinda McDade
Lissa & Dan Petersen
Phyllis Shainberg
Donn Fry & Diane Stielstra
Cindy Sullivan
Kathryn & Randall Vickers
---