Past Exhibition
Milford Zornes: The Claremont Years
Rancho Santa Ana Botanic Garden
1500 N. College Ave., CA 91711
Exhibition is open Daily 10am-4pm
Garden admission is $8 for adults, $6 for seniors and students, $4 for children and free for CMA and RSABG members.
Milford Zornes: The Claremont Years presents watercolor landscapes from the years the artist lived and worked in Claremont: as a young man in 1930s; 1948-66 when he served as the director of the Padua Hills Art Institute; and his final years 1998-2008. The exhibition is generously sponsored by Curtis Real Estate.
Born in the panhandle of Oklahoma, Milford Zornes was known early on as "the kid who could draw." After moving to California, Zornes attended Pomona College and began his career in watercolor and during the Depression painted a large number of works for the WPA. Locally his most famous work is the mural in the Claremont Post Office produced in the 1930s. He became President of the California Watercolor Society and in 1943 was drafted into the Army/Air Force as a war artist in China, Burma and India until 1945. He became an art professor at Pomona College and then worked for the Air Force in Thule, Greenland where he produced a collection of paintings.
Back in Claremont, he became the Art Director of the Padua Hills Art Institute, where he arranged shows of regional art in the lobby of the Theatre. He had become a leader of the California watercolor movement and mentor to dozens of younger artists.
In 1963 Milford and his wife Pat bought artist Maynard Dixon's estate in Southern Utah but maintained an apartment at an adobe in Pomona. Through these years he held workshops and led painting trips all over the world. During the 1980s he developed macular degeneration but continued to paint full time even with limited vision. In 1998 the couple moved back to Claremont where he died in 2008 at the age of 100. His work is in countless collections and museums and had a painting selected by Eleanor Roosevelt for the White House.
Gallery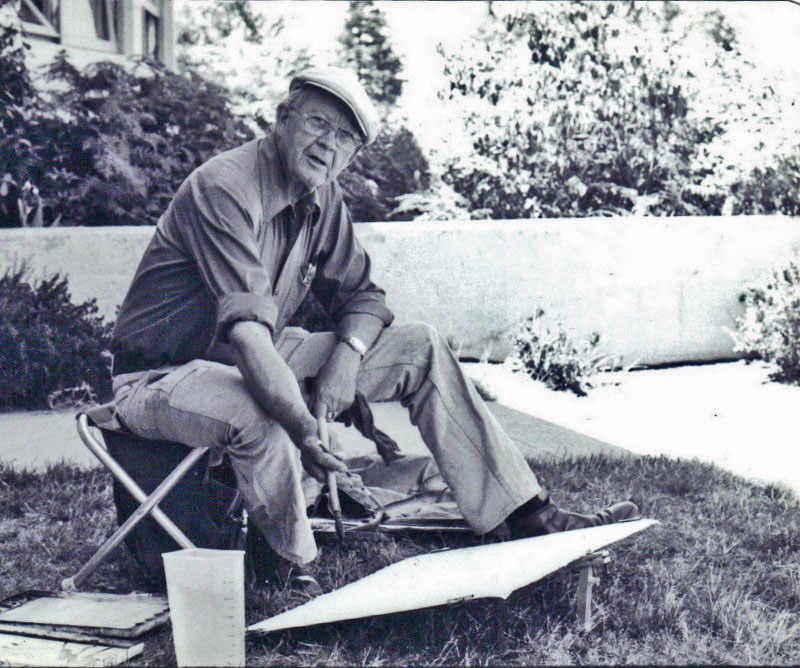 Sponsored by