CLAREMONT MODERN: The Fiesta Artists of Padua Hills, 1953-1959

(November 20, 2011) –  One of a series of exhibitions produced by the Claremont Museum of Art and Claremont Heritage, Claremont Modern: The Fiesta Artists of Padua Hills 1953-1959 celebrates the artists and craftsmen of Claremont's first art festival with historical material and work by thirty-five artists.
Saturdays and Sundays noon-5pm through December 18
Ginger Elliot Exhibition Center, 840 N. Indian Hill Boulevard, Claremont
The exhibition is free and open to the public
Inspired by Getty's Pacific Standard Time celebration, Claremont Modern is a series of exhibitions that focus on the artistic vibrancy of Claremont at mid-century. Many of the artists who studied and lived here in the 1950-60s produced outstanding work that impacted the Modernism movement.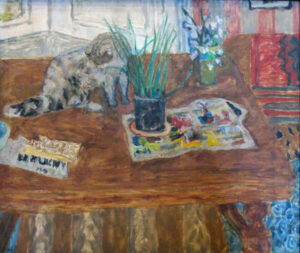 First held in 1953, the Padua Hills Art Fiesta was organized by local artists to bring art into the community. The studio art movement that flourished here in the 1950s centered on the use of natural materials and traditional sensibilities – watercolor, pottery, woodworking, sculpture in stone, bronze and ceramic, mosaic, textiles as well as painting. Visitors came from miles around to meet the artists and watch "art in action" at the popular festival.
The exhibition will feature work by many of Claremont's well-known artists: Karl Benjamin, Paul Darrow, Betty Davenport Ford, James Hueter,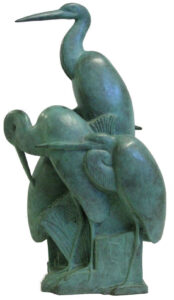 Doug McClellan, Harrison McIntosh, James Strombotne, John Svenson and Jack Zajac. The exhibition includes a series of recent photographic portraits of these Fiesta artists by Sioux Bally-Maloof. Other 1950s artists are represented such as Paul Coates, Rupert Deese, Phil and Betty Dike, Diane Divelbess, Carl & Sue Hertel, Roger Kuntz, Sam Maloof, Walter Mix, Hildred Reents, Millard Sheets, Albert and Marion Stewart, Sylvia Pauloo-Taylor, Ed Traynor, Melvin Wood, Robert E. Wood and Milford Zornes.
The exhibition is accompanied by a booklet funded by the Claremont Community Foundation and available for $5.