Martin Betz Named Executive Director of the Claremont Lewis Museum of Art
The Claremont Lewis Museum of Art board of directors is pleased to announce the appointment of Martin Betz as executive director.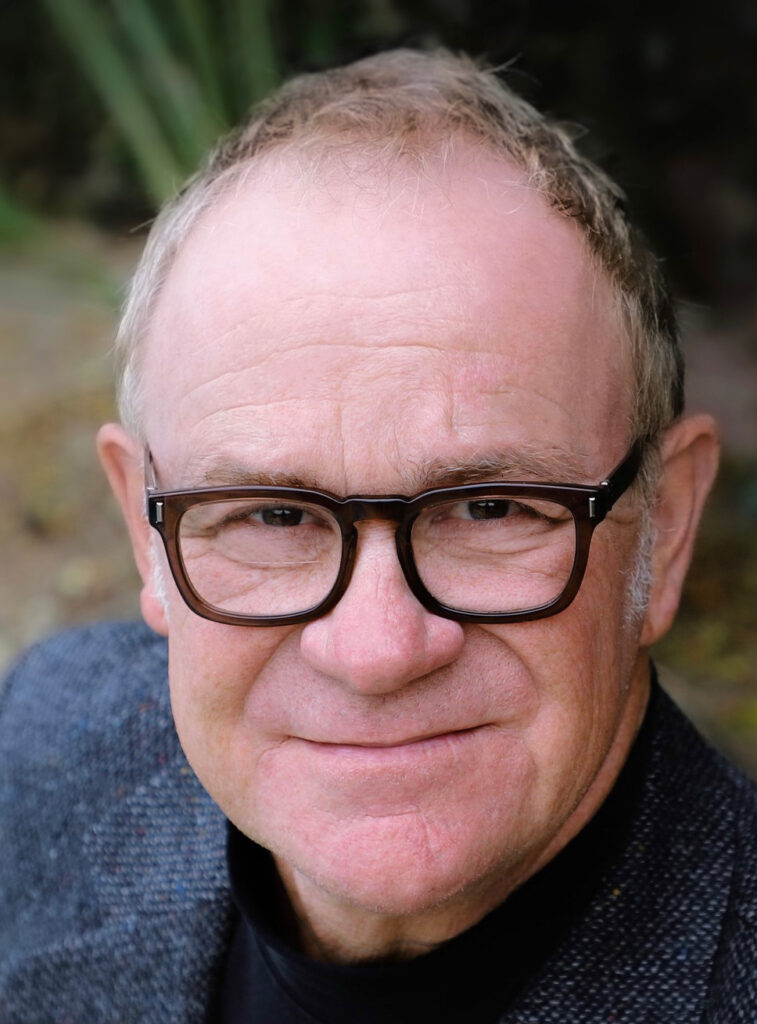 An experienced museum professional, Betz is returning to his Claremont roots to lead CLMA into its next phase of growth. His passion for art was cultivated at Claremont High School and flourished at Claremont Graduate University. He went on to pursue his interest in exhibition design, museum management, and cultural development over several decades. Under Betz's direction, working with Seth Pringle, associate director of exhibitions and collections, the recently expanded museum will strengthen its mission to provide more exhibitions, programs, and connections to the broader community.
"I am truly excited by this unique opportunity to give back to a community that was so influential to my outlook on the world. My experience growing up in Claremont was all art and music! My first live performance on the trumpet was at Sycamore School. My first alternative co-op gallery space "Garage 141" was on Oberlin Ave., and of course there was dA Center for the Arts in Pomona. These milestones are what led to a career in the arts that took me all over the US, and now I am able to share my insights and develop programs in my hometown. What an honor to be able to do this!" — CLMA Executive Director Martin Betz
"The Museum board is excited to bring Martin onto the team as our new executive director. He has a vast wealth of experience, having worked with numerous museums over the course of his career, and his connection to Claremont will allow him to deepen both his and the Museum's roots into the communities we serve. We are confident that he will be able to push CLMA to greater heights and continue our trajectory of success." —CLMA Board President Ryan Zimmerman
More About Martin Betz
Martin Betz immigrated to the United States from Germany in 1964. He is the son of world-renowned scholar and philosopher Hans Dieter Betz. From an early age Betz had an interest in art. He became passionate about ceramics from his time at Claremont High School with artist Richard Martinez. After graduating from Cal State Fullerton, he went on to Claremont Graduate University and received his Master of Fine Arts degree in experimental film and sculpture. At CGU Betz became interested in exhibition design, installation, and performance event production which started a long career in museum work and concert production. His first notable position was senior curator and exhibition department head at the Long Beach Museum of Art.
In 2002 he and his wife, artist and curator Eszter Delgado, relocated to Hawaii to establish a different life for what was now a young family of four. After five years in the islands as director of the prestigious art school, Hui No eau Visual Art Center, Betz returned to the mainland to start the cultural arts division of the City of Temecula. After creating a 35-employee strong arts division, completing the construction of a performing Arts Center, and assisting in the designation of the arts district, he went on to work as the director of cultural affairs for the City of Manhattan Beach.
Betz has a passion for motorsports and took on the challenge of directing the NHRA Motorsports Museum in Pomona through Covid era challenges. Before coming to CLMA, he served as the interim executive director of the Mendocino Art Center. Betz continues to collaborate with his wife consulting on projects by Single Tree Arts.
Contact Executive Director Martin Betz at martinb@clmoa.org , 424 409-9559.
Contact Board President Ryan Zimmerman at rzimmerman@clmoa.org , 909.519.4458.